McGing Irish Dancers Beginner Class Schedule 2022-2023 Dance Year
McGing Beginner Program
Classes begin September 6th!
Register Today For One of Our Beginner Classes
2023 Summer Try it Out Camps
Celebrate St. Patrick's Day With the McGing Irish Dancers! 
Beginner Classes for 2022-2023 are FULL. Classes will re-start in September 2023. Check back soon for more info! Learn more about our Beginner Program.
Day and Time

Location

Age

Tuesday
4:30-5:15pm

McGing Studio

Ages 4-5

FULL

Tuesday
5:30-6:15pm

McGing Studio

Ages 5-7

FULL

Tuesday
6:30-7:15pm

McGing Studio

Ages 7+

Wednesday
4-4:30pm

McGing Studio

Ages 3-4

FULL

Saturday
10:45-11:30am

McGing Studio

Ages 5+ (Youth)
Classes begin the week of September 6th!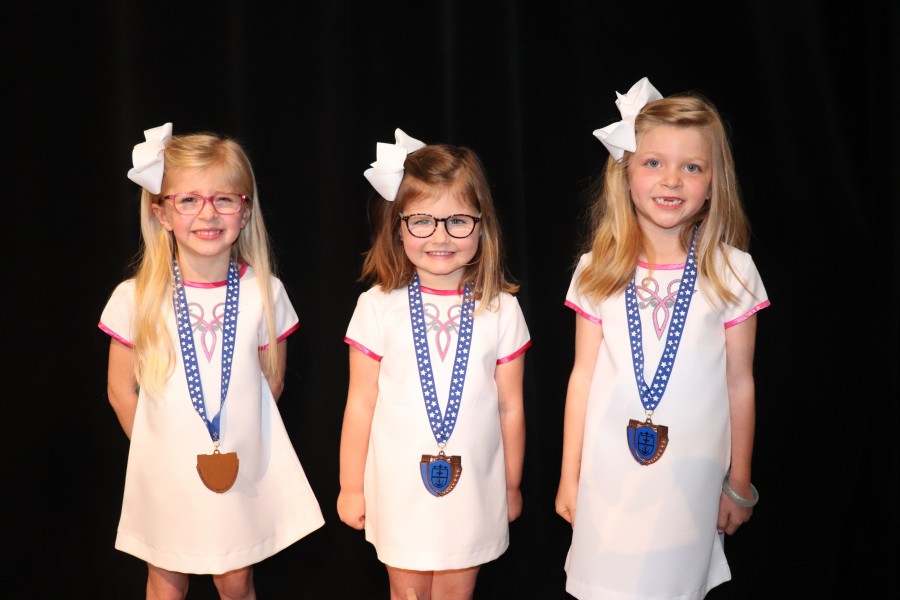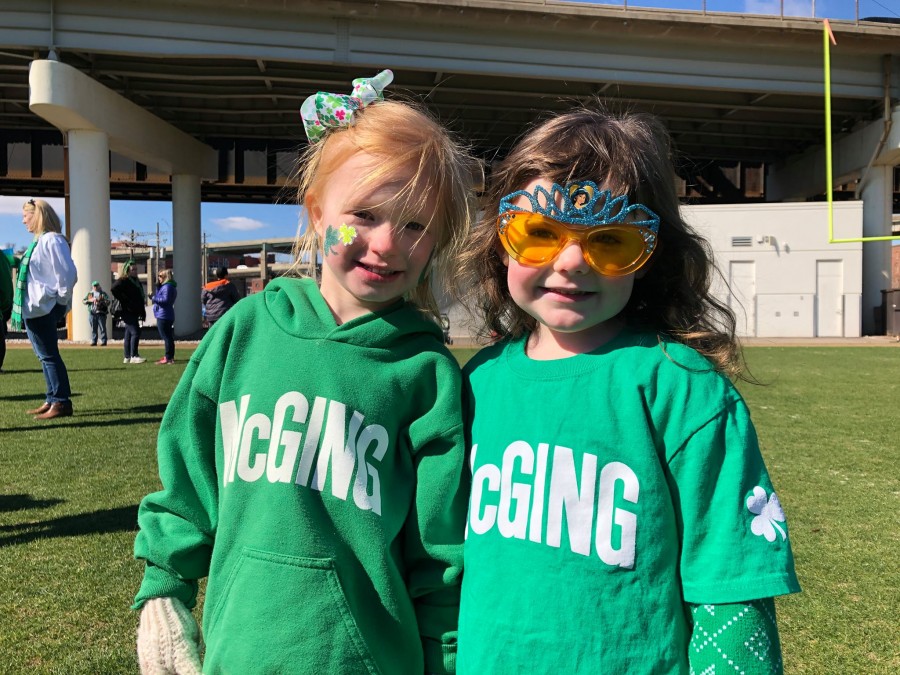 Wednesdays from 4-4:30pm
10-week session from September 14th - November 16th
$100/dancer
Click here to register!
Save the Date - Winter Session: January 18th - March 22nd
*$25 Dancer Registration Fee OR $50 Family Registration Fee required with Registration
What is the Mini McGing Program?
We are happy to offer a (pre)beginner class for dancers ages 3-4! This 30-minute class is perfectly designed for your preschooler who wants to dance but is too young for our Youth Beginner Program and is a great springboard into our Youth Beginner Classes. Classes will focus on coordination, balance, mobility & introduction to Irish Dance technique.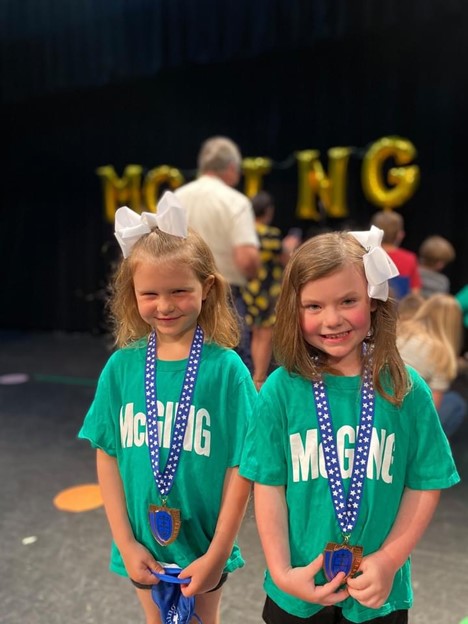 Register Today for Our 2022-2023 Year! 
Learn More About our Youth Beginner Program
Click Here to Register
$25 Dancer Registration Fee or $50 Family Registration
Fee is required with Registration
The McGing Irish Dancers have been a household name in Cincinnati for over 40 years! We pride ourselves in being an internationally renowned program that gives children self-confidence, poise and a fit body & mind both on and off the dance floor. Our award winning, professional instructors are role models who inspire the best in every child, all the while fostering a family-like atmosphere for dancers and families. 
After learning the beginning steps of Irish Dance, McGing students have two programs to choose from. The first being recreational where students come to learn once a week. The second is for the more serious dancer where classes meet several times a week and focus on more technical dance training. This allows each dancer to discover the joy of dance. The McGing Irish Dancers provide top-notch instruction and a positive, fun environment for each and every dancer regardless of whichever program your dancer chooses.
In your dancer's beginner year they will be able participate in events such as the Beginner Recital, the St. Patrick's Day Parade and the Ceili (McGing's Annual "Gala" – we like to refer to it as a Wedding …just without the Bride & Groom).
In future years your dancer will be able to participate in events such as Christmas in Killarney (McGing's Annual Recital), the Celtic Festival, the Cincinnati Feis (a dance competition held in early November that McGing hosts), Irish Heritage Night with the Cincinnati Reds (McGing performs on the field before and after the game) and so much more! 
The McGing Dance Year for Beginners follows a typical school calendar with classes beginning the week of Labor Day (September 2021) and running through mid-late May (May 2022) with breaks coinciding with holidays, etc.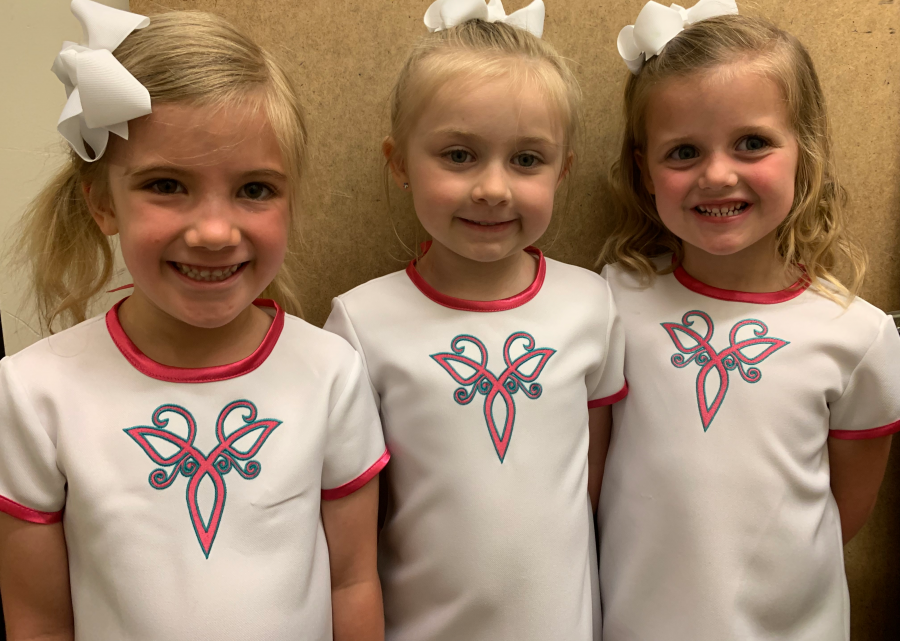 Register Online 
*$25 Dancer Registration Fee OR $50 Family Registration Fee required with Registration
(If registering more than 2 new dancers any registration fees above $50/family will be refunded via PayPal)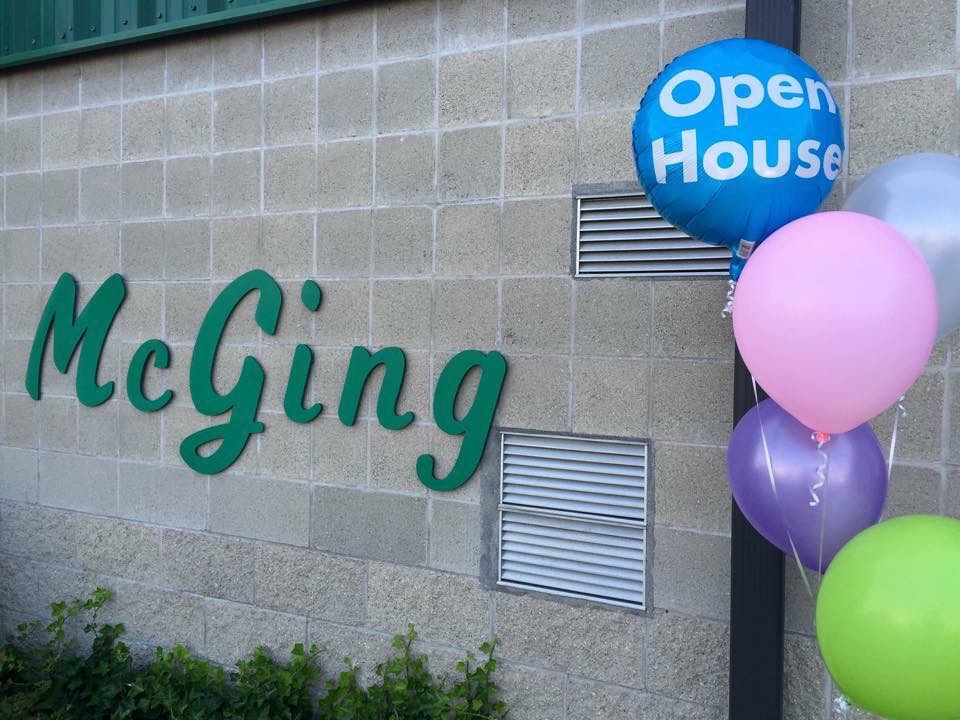 Come and learn all about McGing and our youth classes for new dancers! New dancers and families can see our state of the art and newly renovated studio, meet our teachers, get sized for Irish dance shoes and have all your questions answered. Dancers who register for beginner classes at an Open House will receive a new dancer spirit pack and will be entered in our Open House raffles. We look forward to meeting you at one of our Open Houses!
Beginner Open Houses
Sunday, August 28th from 1-3pm
Tuesday, August 30th from 4:30-6:30pm
McGing Studio (8962 Blue Ash Rd, Cincinnati, OH 45242)
SIGN-UP HERE TO ATTEND AN OPEN HOUSE!
To minimize the number of families visiting at a time we are asking each family to sign-up for an Open House visit. Each visit is 20-minutes in length and for up to 3 families.
If you cannot attend an Open House and would like more information about classes please reach out to us via email. If you are ready to register for classes click here!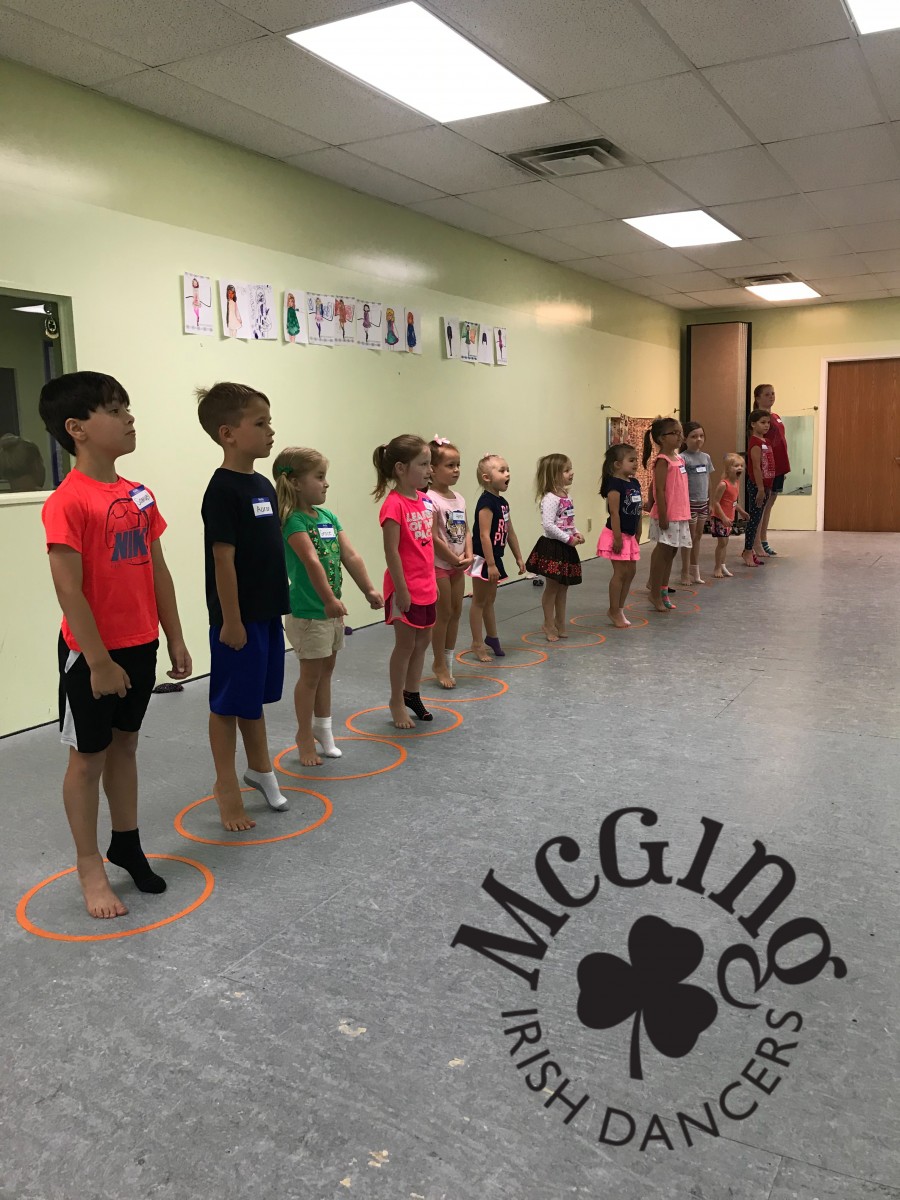 Come and Learn Irish Dance!
Register today for one of our Summer Camps
June Session: June 13th-14th-15th from 10:30am-Noon
July Session: July 18th-19th-20th from 10:30am-Noon
August Session: August 8th-9th-10th from 10:30am-Noon
Join us for one of our ever-popular Summer Try It Out Camps! Dancers will learn the basics of Irish Dance, participate in a daily craft activity, enjoy some tasty snacks and have tons of fun while making new friends!
Children ages 4-10 are welcome & dancers will be grouped by age when applicable. Cost is $75/dancer and is non-refundable.
Camp Location: McGing Studio - 8962 Blue Ash Rd, Cincinnati, OH 45242
How to Register:
Click here to register!
Registration is limited per session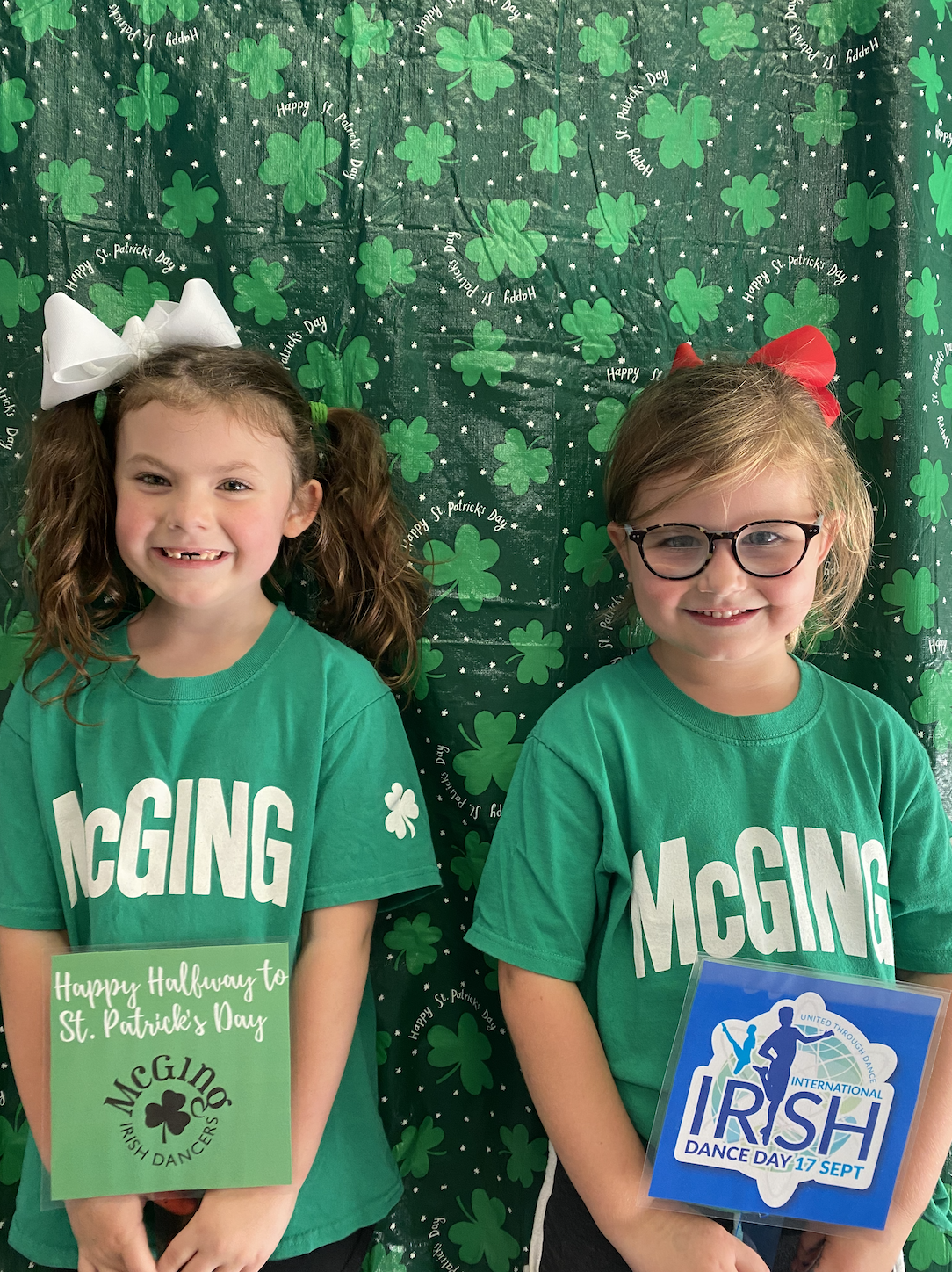 Join us this St. Patrick's Day for a FREE Irish Dance Class!
Come learn the JIG, watch a mini Irish Dance Performance & learn all about St. Patrick's Day & Irish Dancing!
Children ages 4-10 are welcome to attend plus 1 parent/guardian.
Click here to reserve your spot! Registration via Sign Up Genius is required.
Free St. Patrick's Day Irish Dance Class Details:
Sunday, March 12th from 3:30-4:15pm
Location: McGing Irish Dancers (8962 Blue Ash Rd, Cincinnati, OH 45242)