Celebrate St. Patrick's Day With the McGing Irish Dancers!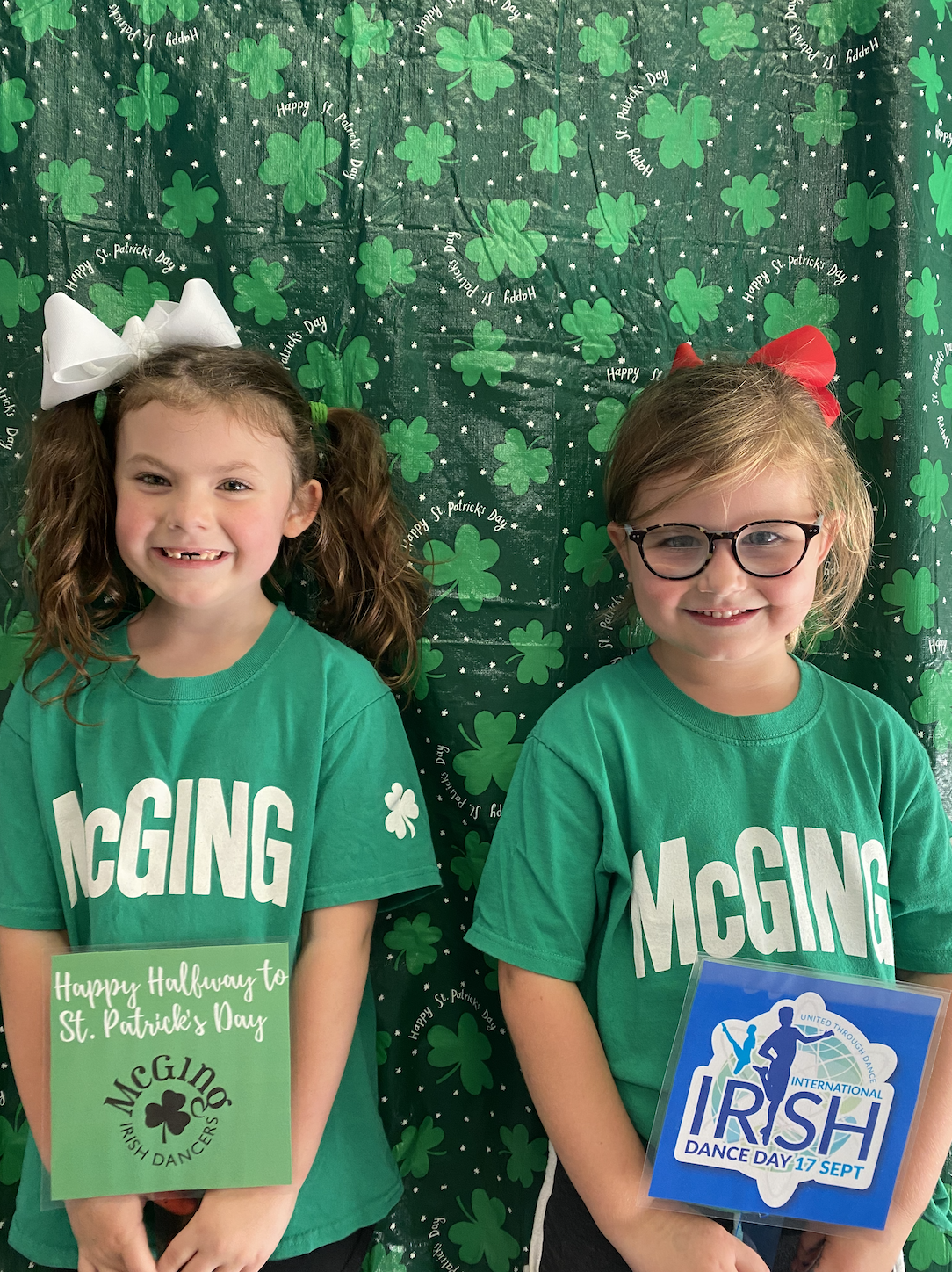 Join us this St. Patrick's Day for a FREE Irish Dance Class!
Come learn the JIG, watch a mini Irish Dance Performance & learn all about St. Patrick's Day & Irish Dancing!
Children ages 4-10 are welcome to attend plus 1 parent/guardian. Limit of 1 class per child.
Click here to reserve your spot! Registration via Sign Up Genius is required.
Free St. Patrick's Day Irish Dance Class Details:
Sunday, March 13th from 4-4:45pm
Thursday, March 17th from 5-5:45pm
*Please pick 1 class to attend*
Location: McGing Irish Dancers (8962 Blue Ash Rd, Cincinnati, OH 45242)
All attendees must follow studio protocols regarding COVID-19. Masks are recommended but not required.